Permanent link to this article: http://www.hollywoodswagbag.com/2015/11/04/2790/
Permanent link to this article: http://www.hollywoodswagbag.com/2015/10/25/2105-joseph-gordon-levitt-hollywood-swag-bag-baby-basket-gifting/
Permanent link to this article: http://www.hollywoodswagbag.com/2015/10/25/2015-adam-brody-and-leighton-meester-baby-gifting-from-hollywood-swag-bag/
We will be posting this on our Facebook page. Please like and share with all your friends so they can enter to win!! #Contest #EntertoWin #Giveaway #TheNationalExaminer #HollywoodSwagBag #SwagGivesBack.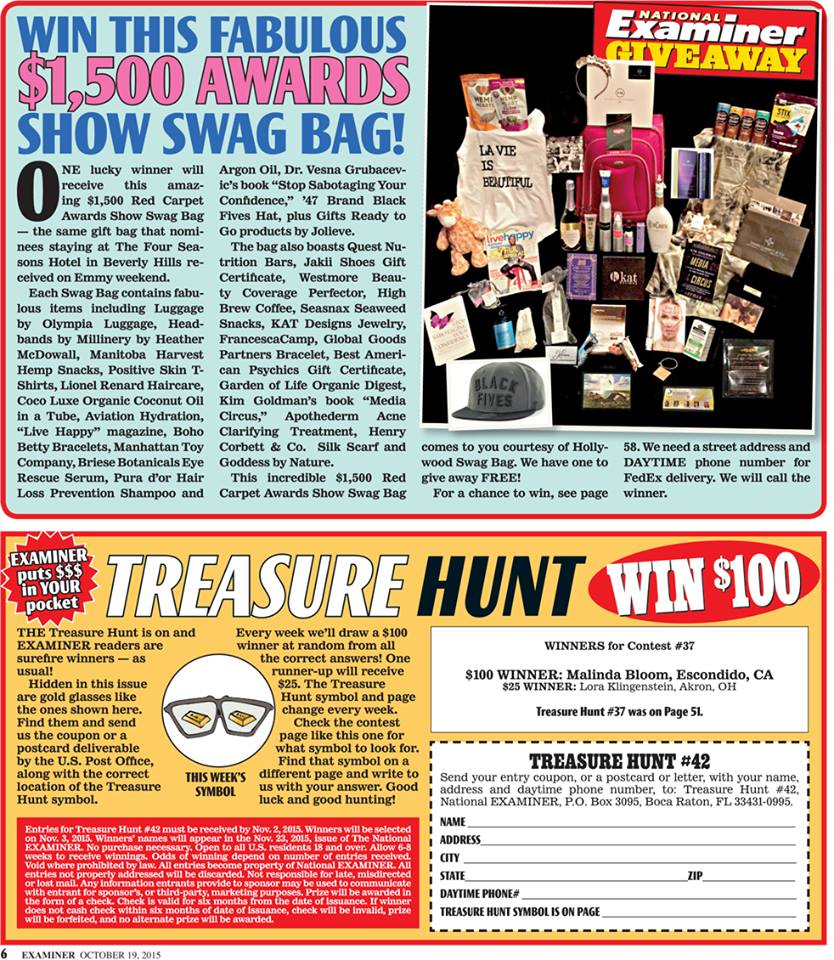 Permanent link to this article: http://www.hollywoodswagbag.com/2015/10/15/hollywood-swag-bag-featured-in-the-national-examiner-on-newsstands-now/
Now Hollywood Swag Bag will pay it forward by sending another baskets to #LAHOUSING #FAMILYSERVICES in his name! So happy to pay it forward because #SwagGivesBack.

Permanent link to this article: http://www.hollywoodswagbag.com/2015/10/05/so-thrilled-for-our-tweet-from-chad-michael-murray-about-his-baby-basket-from-hollywood-swag-bag/