Fashion Carnival Gift bags for this amazing film shoot with VIP's. Thank you to all of you who participated at such last minute. Tomorrow is the event and we will keep you posted! — with Allison Hayes, Lisa Gal Bianchi, Yoki K Hanley and Tracy Saunders  Click here for our Facebook Gallery of Photos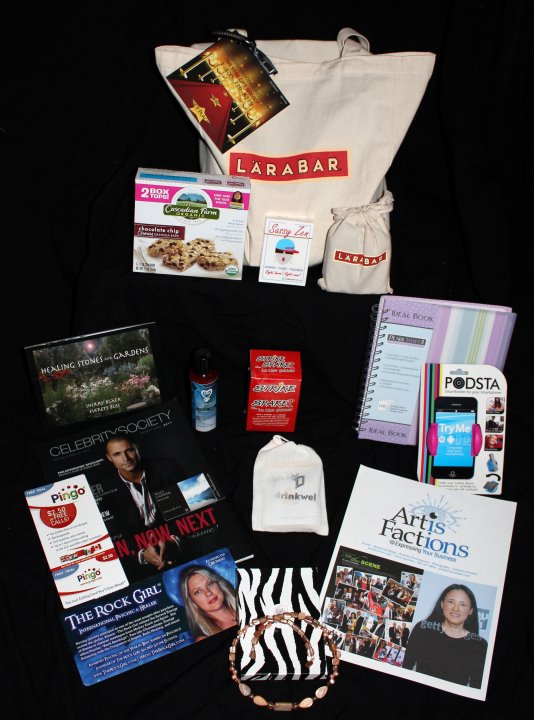 PRESS RELEASE
UNITED CINEMA GROUP, SILLS MODELS and LEOBELLA
INTERNATIONAL, Private Fashion Runway Event for Charity
FOR IMMEDIATE RELEASE – August 16, 2011 – Topanga,
Canyon, CA –
Event: Saturday, August 20, 2011 at the home of Steven Powers,
located at 2436 Topanga Cyn. Rd., Topanga, CA 90290 beginning
12:00 p.m. with Red Carpet arrivals. Paparazzi, Fashion Press and
Fashion Magazines will cover the Event.
The Charity Event will raise funds for Cancer Research and Hospice.
If you and a guest would like to attend you can receive complimentary
VIP Seating while lending support with your presence. The Event is
limited to 50 invitations only, socially conscious, High Net Worth
individuals and 'A List' Celebrities.
The exclusive designs of LeoBella will be showcased and each
attendee will receive a Gift Bag filled with exclusive LeoBella
merchandise and other special items.
Will also shoot a Fashion Spread and Cover for Mondette Magazine.
Niki Sabet
100% of all proceeds raised during the Live and Silent Auctions will
go to Charity.
Teams of Professional Volley Ball Athletes, Tennis Athletes and
Models will compete for their selected Charities.
Topanga Catering (Steven Spielberg's personal Caterer) will prepare
special foods for the Event.
There will be an auction of Designer Couture (including $100,000+
items) and a silent auction. Featured in the silent auction is art from
CONTACT:
Public Relations
United Cinema Group, LLC
Paramount Pictures Studios
5555 Melrose Ave.
Hollywood, CA 90038
323.956.4026