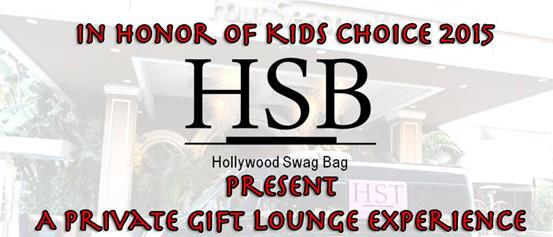 Now placing product in our exclusive Hollywood Swag Bag private gift lounge at The Four Seasons Hotel at Beverly Hills on March 27th, 2015. Gift the movers and shakers that run the kids product motivation across social media. Invited guest include:
Russ & Bronte Norman-Nominee AGT
G. Hannelius-Dog With A Blog
Francesca Capaldi-Dog With A Blog
Blake Michael-Dog With A Blog
Ross Lynch-Nominee Austin & Ally
Laura Marano-Austin & Ally
Rani Rodriguez-Austin & Ally
Calum Worthy-Austin & Ally
Rico Rodriguez-Modern Family
Nolan Gould-Modern Family
Sarah Hyland-Modern Family
Ariel Winter-Modern Family
Aubrey Anderson-Modern Family
Marcus Scribner-Blaskish
Miles Brown-Blackish
Marsai Martin-Blackish
Jenna Ortega-Jane The Virgin
China Anne McClain-Nominee-Ant Farm
Sierra McCormick-Nominee-Ant farm
Jake Short-Nominee-Ant farm
Stefanie Scott-Nominee-Ant farm
Aedin Mincks-Nominee-Ant Farm
Carlon Jeffery-Nominee-Ant Farm
Debby Ryan-Nominee-Jessie
Peyton List-Nominee-Jessie
Cameron Boyce-Nominee-Jessie
Karan Brar-Nominee-Jessie
Skai Jackson-Nominee-Jessie
Cameron Ocasio-Nominee-Sam & Cat
Sophia Grace Brownlee-actress
Rosie McClelland-Actress
Caitlin Carmichael-American Girl
Emmy Perry-Wiener Dog Internaationals
Will Ovid-musician
Breaking Tempo-band
Lauren potter-Glee
Paola Ending-Every Witch Way
Nick Merico-Every Witch Way
Paris Smith-Every Witch Way
Timyra Joi-The Voice
Briana Rene'e-Little Women LA
Maddie Ziegler-Dance Moms
Mackenzie Ziegler-Dance Moms
Nia Frazier-Dance Moms
Asia Monet Ray-Raising Asia
Craig Scime-Fox
Nick Paullauf-Social Media Star
Kenton Duty-Shake It Up
for more information please contact Lisa Gal Bianchi at lisagalbianchi@gmail.com.