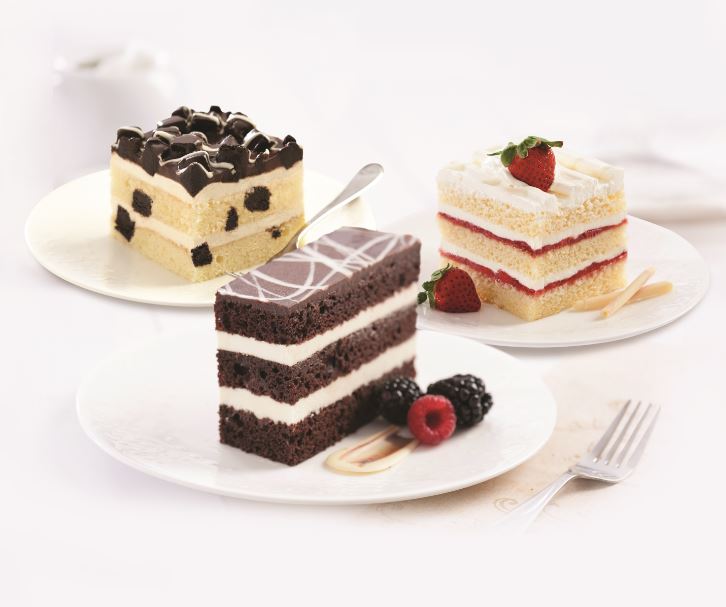 One in 133 Americans suffer from Celiac disease and another 18 million have gluten sensitivity. This means that dessert and cake days – like birthdays, holidays, graduations and special occasions – are a huge challenge for those suffering from Celiac and gluten sensitivity and intolerance. In fact, 70 percent of gluten-free shoppers say it's hard to find good-tasting, gluten free foods.
Enter Inspired by Happiness, created by The Original Cakerie to give dessert, including birthdays, holidays and every day, back to people suffering from Celiac disease and gluten sensitivity. But, you don't have to have a gluten sensitivity to enjoy – these cakes are so delicious, they bring everyone together.
Launched by The Original Cakerie in Fall 2014,  Inspired by Happiness is certified gluten-free by the National Foundation for Celiac Awareness and is made using only natural flavors, with no artificial colors or trans fat. Food safety is of critical importance to IBH and its customers, and facilities are Kosher and BRC-certified.
Inspired by Happiness sets a new standard for gluten-free, giving dessert the decadence it deserves with irresistible flavors, a homemade taste and amazing, moist textures. Three-layer cakes include:
Dreamin' of Chocolate Dark & White Chocolate Layer Cake: a truly delicious and moist chocolate cake with layers of the finest Belgian white chocolate mousse and topped with a decadent chocolate ganache.
Dreamin' of Strawberries White Chocolate Shortcake: succulent strawberries are transformed into a strawberry fruit filling between three layers of light and moist shortcake, Belgian white chocolate mousse and real whipped cream; finished with a white chocolate drizzle.
Cravin' for Cookies & Cream Layered Cake: a decadent cake with cubes of cookies and generous layers of vanilla cream mousse, smothered with dark chocolate ganache.
In 2015, Inspired by Happiness won a FABI award from the National Restaurant Association, recognized for its breakthrough achievement and innovation in taste. These same great tasting cakes are available in a pre-packaged grab 'n go format for customers' convenience.
For more information, visit www.inspired-by-happiness.com.