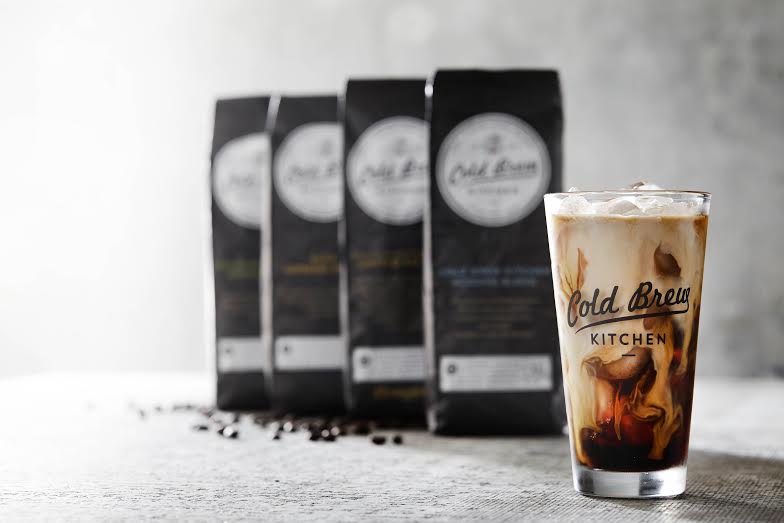 When Jackie Ardrey and Michael Moyle, a retail merchandising executive and a tech-savvy internet security manager, discovered that they not only shared a love for each other, but also for cold brew, the married couple embarked on a unique journey. They started tasting different varieties on the market, taking notes on each one and even began giving coffee to each other as gifts. Soon their fridge was filled with jars of cold brew and everywhere they went, they were talking about cold brew, how to make it, and what coffees to use.
They decided to turn their passion into a business that became Cold Brew Kitchen. "We created this brand because when we started home cold brewing, we didn't know what coffees to buy," said Ardrey. "Coffee taste is personal, but over the years we found we kept coming back to similar roast profiles and origins that made great tasting cold brew every time."
"We are passionate about home cold brewing and excited to bring these products to market," said Jacqueline Ardrey, Owner and co-founder of Cold Brew Kitchen. "These coffees are a result of years of testing to find the very best tasting blends for perfect cold brew coffee at home."
The core line consists of 4 coffees: all South American medium to dark roasted South American blends with rich body. Offerings include a Reserve, Elite Espresso, Decaf Elite Espresso, and a Limited Edition Specialty Grade offering sourced by Thrive Farmers. Retails range from $14-$28 for a 12-oz bag of coarse ground coffee. The site also features curated selections of whole bean coffees and accessories for home cold brewing. Gifts and specialty food collections will also launch this year.
"We tried hundreds of coffees before we started creating blends that we loved," she said. "Cold Brew Kitchen is the result of that research. These are affordable everyday coffees that will make great tasting cold brew, every time.
The Cold Brew Reserve Blend will be a perfect edition to the Hollywood Swag Bags being gifted to the SAG nominees and talent staying at the Four Seasons Hotel Beverly Hills for the awards.