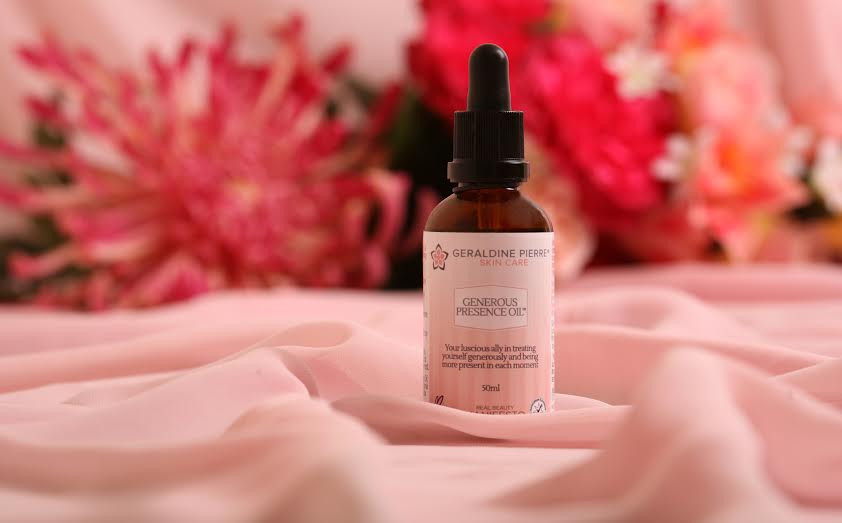 Meet Generous Presence, your luscious ally in treating yourself generously & being more present in each moment.
Your natural, fragrance-free ally is handmade and combines soothing oils that are rich in vitamins, minerals and antioxidants. Let its luxurious expansive nature gently soften, moisturize and nurture your normal, dry, mature or sensitive skin.
As lavish as it feels, you'll never hide beneath it. On the contrary, Generous Presence let the real you shine through. With every drop, be moved to fully embrace all that your life offers and connect to what matters to you most. Because Pierre and I know that animals are on that list, Generous Presence has only been tested on humans. This is just one way we demonstrate our commitment to the RSPCA's Makeover the World Global Movement. Plus, we're accredited by PETA as cruelty-free and vegan.
Generous Presence is Australian Certified Toxic-Free and a proud supporter of the Real Beauty Manifesto.