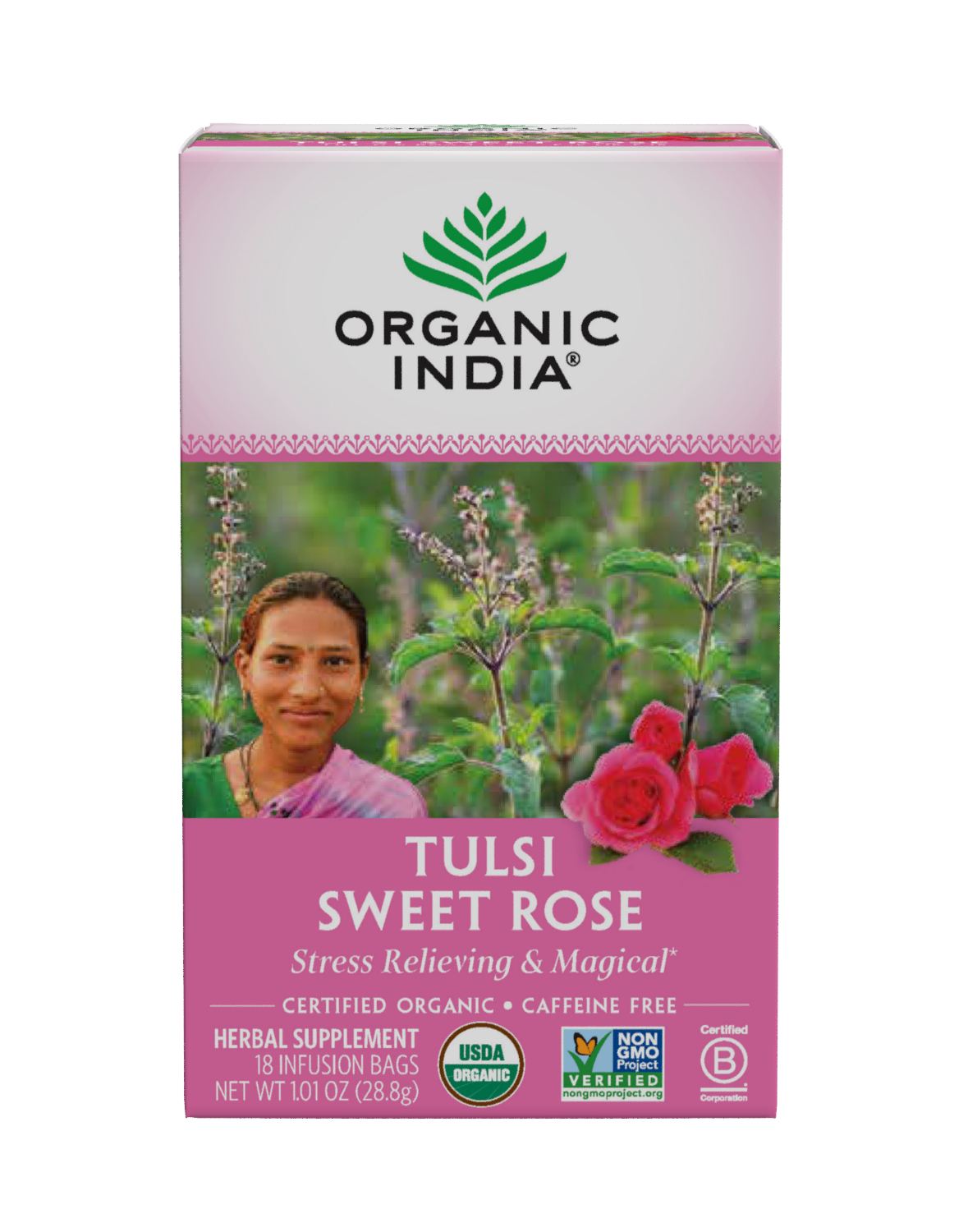 by Lisa Gal
With a mission to be a trusted and innovative global leader in providing organic products and true wellness solutions for healthy conscious living, ORGANIC INDIA offers a full line of Tulsi-based teas, whole-herb supplements, and innovative fiber products that are USDA Certified Organic, Non-GMO Project Verified, and vegan.
Going beyond a sustainable approach, ORGANIC INDIA employs practices to aid in the regeneration of environmental, community, and business ecosystems. Ingredients are sourced responsibly through partnerships with 2,232 small family farms across more than 10,000 acres, in 121 villages throughout India, and exports its herbal products, manufactured in their LEED Platinum certified facility, to over 40 countries worldwide.
ORGANIC INDIA, a certified B Corp, was named a 2018 and 2019 "Best for the World Overall" Honoree, a distinction awarded to the top 10% of all B Corporations, and received an honorable mention from Fast Company's 2021 World Changing Ideas. Most recently, ORGANIC INDIA was honored with "Best for the World Community", elevating them to the top 5% of 4,000 Certified B Corporations.
We are thrilled to welcome back Organic India to our Hollywood Swag Bags honoring Oscar nominees for Hollywood's biggest night!