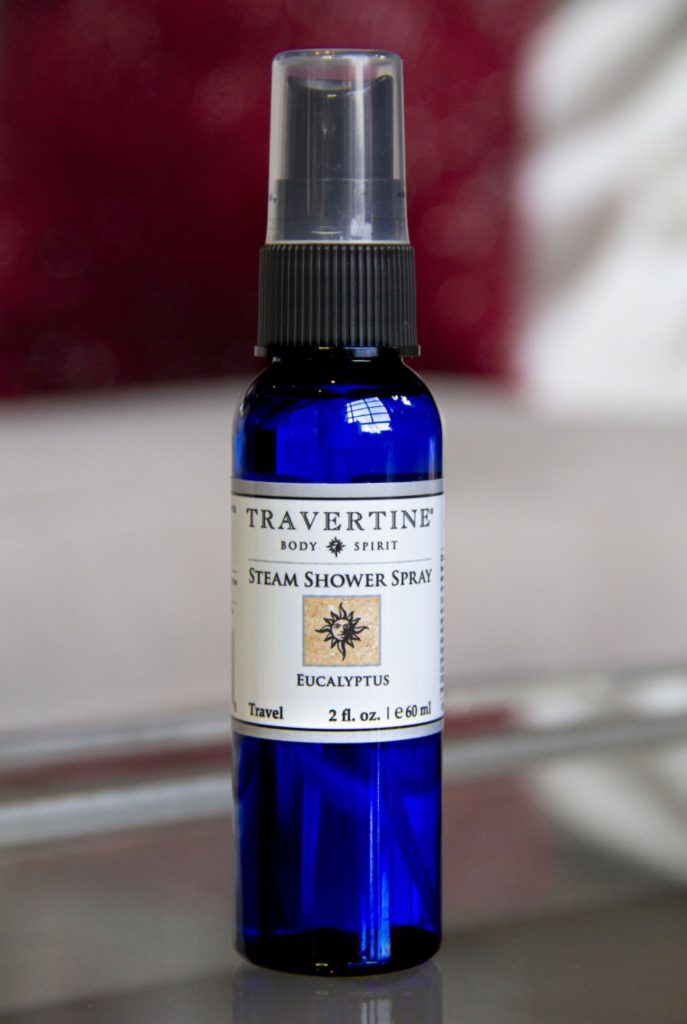 by Lisa Gal
Travertine Spa Inc, creator of the Eucalyptus Steam Shower spray revolutionized self-care and aromatherapy.
Recognized by Forbes and sold at exclusive resorts, it is a must-have item. Just spray two to three times into a warm, steaming shower and enjoy the inhalation benefits of 100% eucalyptus oil, a novel, creative and stylish gift. Made with 100% pure eucalyptus oil – with no added fillers. The Eucalyptus Steam Shower Spray is available in a variety of different fragrance options: Eucalyptus, Eucalyptus & Lavender, Eucalyptus & Citrus, Eucalyptus & Cedar, Eucalyptus & Mint. There are also 3 different sizes to choose from 2oz, 4oz, and 8oz. Available on Travertinespa.com
and
Amazon
where it is an Amazon's Choice product.
Also available nationwide at Whole Foods Market stores.
The Travertine Eucalyptus Steam Shower Sprays have been featured on ABC, NBC, CBS, Bravo, EXTRA, and NPR. The celebrity roster of Travertine clients includes athletes, musicians, and Academy Award-winning actors. This high-quality product will transform your shower experience from ordinary to extraordinary.
Enjoy viewing a video featuring Dre Drexler using the Eucalyptus Steam Shower Spray here.
The Travertine Spa Collection Instagram may be viewed here.
We are thrilled to include them in our Hollywood Swag Bags being gifted to nominees honoring Oscar weekend.