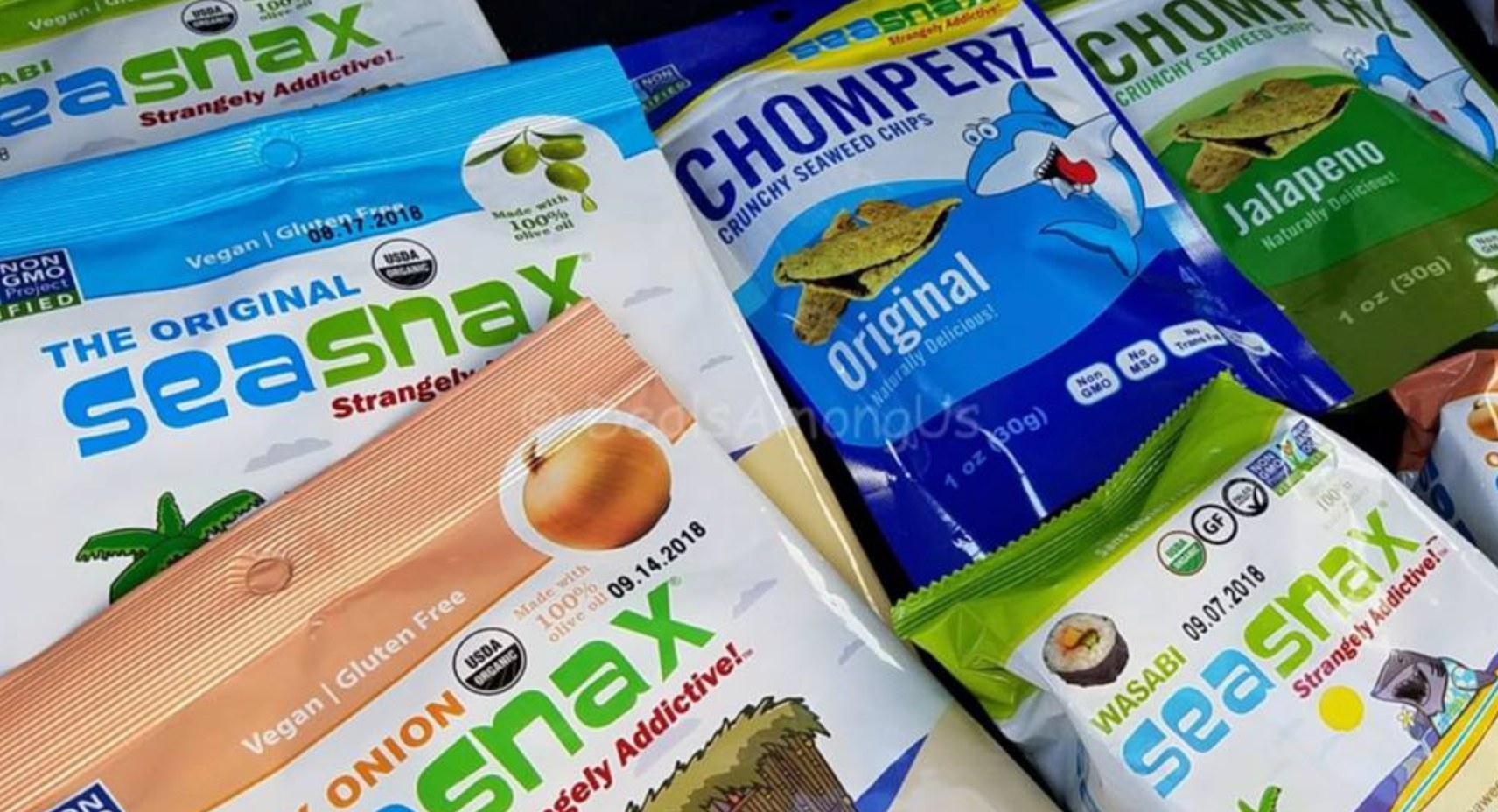 by Lisa Gal
If you're looking to add some fun to your kid's school lunches, SeaSnax has you covered! From Chomperz that are handcrafted with whole pieces of premium seaweed wrapped in sticky rice, sea salt, and organic spices to SeaSnax sheets. The Sheets come in handy to-go packs and are a paleo, vegan, and keto-certified seaweed snack that is lightly roasted using organic seaweed, 100% organic olive oil, a pinch of sea salt, and organic seasonings, perfect to throw in any lunch, even yours.
Low in fat, but full of flavor, swap out your chip bag for a crunchy snack that is healthier for you & more fun to eat. Available in Original, Onion, Jalapeno, Chipotle, Wasabi & Vegan Barbecue.
We are thrilled to welcome back one of our longest gifters, our friends at Seasnax who have been gifting with us in awards show baskets since 2009. The nominees always love them and so do we! You can find them in our Hollywood Swag Bag being gifted this month to nominees honoring Oscar weekend.