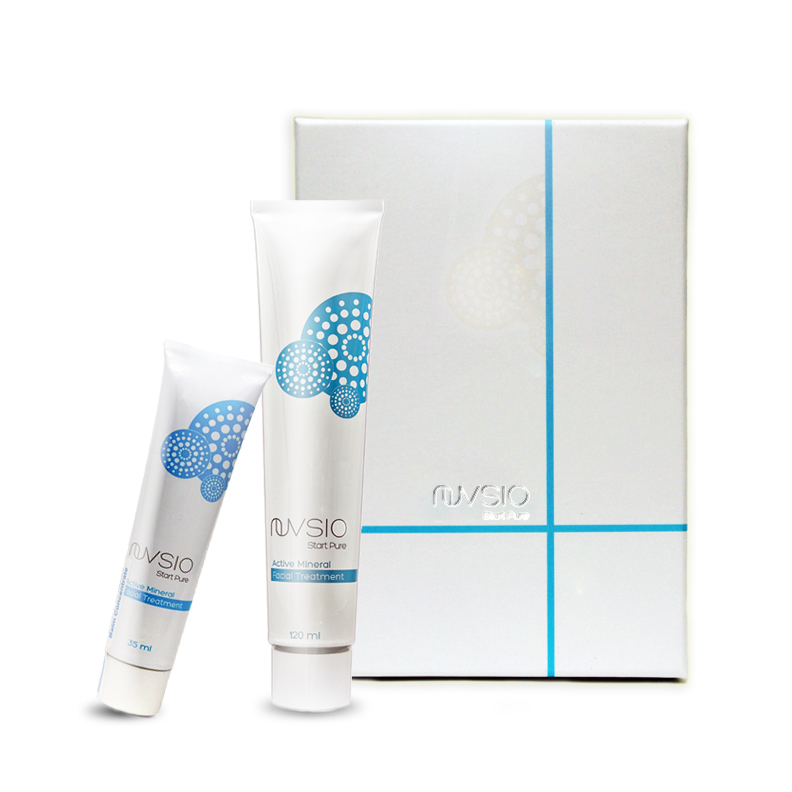 NuVsio 2-step Active Mineral Facial Treatment detoxifies the skin and primes it for optimal purity and radiance.
Step 1: NuVsio Purifying Mineral Mask is enriched with a highly concentrated blend of natural active minerals that gently detoxify and purify skin texture by absorbing excess oil and removing impurities.
Step 2: NuVsio Mineral Enriched Balm
Concentrate hydrates parched skin by helping to replenish and protect vital moisture reserves, and detoxifies the skin with NuVsio active mineral blend.
Paired together, these two active mineral therapy products will help restore a healthier looking complexion and reveal your most radiant skin. Includes our Metal Compression Key, an ingenious and effortless tool enables you to squeeze your prized NuVsio product to the last precious drop.