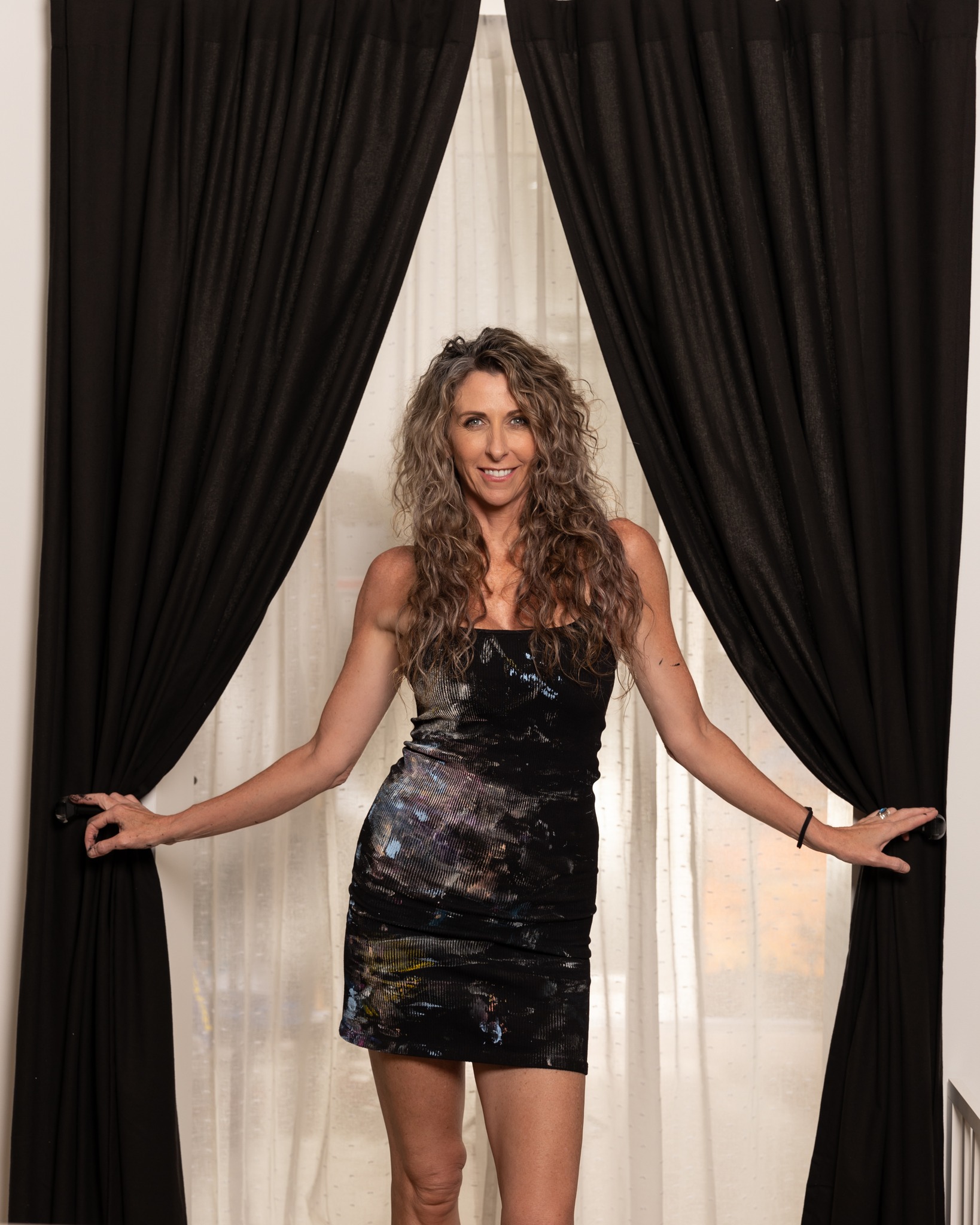 by Lisa Gal
Tracie Eaton
is an Internationally renowned & award-winning Australian artist with an artistic career spanning over 16 years & is based on the Gold Coast, Australia. Tracie is often referred to as a 'Celebrity Artist' following her exclusive 3-year commission (2019-2021) to create bespoke artwork to celebrate Hollywood celebrities, Oscar nominees & winners. She has been commissioned once again by Hollywood Swag Bag as the exclusive artist to create artwork for 2023 and 2024 Oscar nominees & winners.
In 2021
Tracie Eaton
was recognized by GAA as one of the Leading & Investable Contemporary Artists worldwide and included in their Curated publication for distribution to galleries, collectors, art museums & art fairs around the world. Additionally, she is listed by Herrington Publications as one of the top 25 Global Woman Change Makers of the year. In 2022, she was published by Lux Life as the Leading Luxury Art Company – Australia and has been awarded the Leonardo Da Vinci International Artist Award for Outstanding Artistic Merit, an art prize curated & judged by Dr. Salavore Russo and Dr. Francesco Saverio Russo.
Additionally, 2022 saw Tracie being recognized by APAP as Best Original Painting & Art Studio QLD and Most Creative Australian Arts & Painting Company. They awarded Tracie again in 2023 as the Best Acrylic Artist -Asia Pacific. The high demand for Tracie's art has led to a wait list for commissions, and to attend her sell-out, invitation-only events, exhibitions & releases of new artwork series.
Tracie's painting style is unique with her creativity knowing no bounds. Her luxurious artworks are bold, textured with loose form & brush strokes, and has been described by curators as 'passion-art' – "everyone who sees it loves it". Using acrylic & mixed media including Swarovski crystal, resin, and gold foil, and fusing these with her innate understanding of color and its impact (following her qualifications in Occupational Therapy & Colour Psychology), the demand for her work is understandable. Each exclusive piece creates a statement and fills any space with immense, unmistakable energy.
Her brand represents intimate, memorable personal experiences. She is actively engaged with her clients from initial discussions, visits to the environment the artwork will be hung, making of the canvas and framing, delivery & installation. This personal engagement is important for Tracie and brings an emotive bond to her and the artwork that is incredibly special, and absolutely felt in her artworks. Tracie believes investment in art is an experience that becomes a part of the story of the piece. A personal journey into the creative world of the artist that brings a vision to life.
Tracie is an optimistic, joyous, driven & fun personality, and is determined to bring a sense of beauty and joy to all who view her artwork. She thrives on life, gathering inspiration from everyday moments. Her artworks are a representation of these moments in time, a feeling experienced. And as moments are never experienced twice, no commissioned or gallery artwork is ever repeated or printed. Each one is unique. Forever.