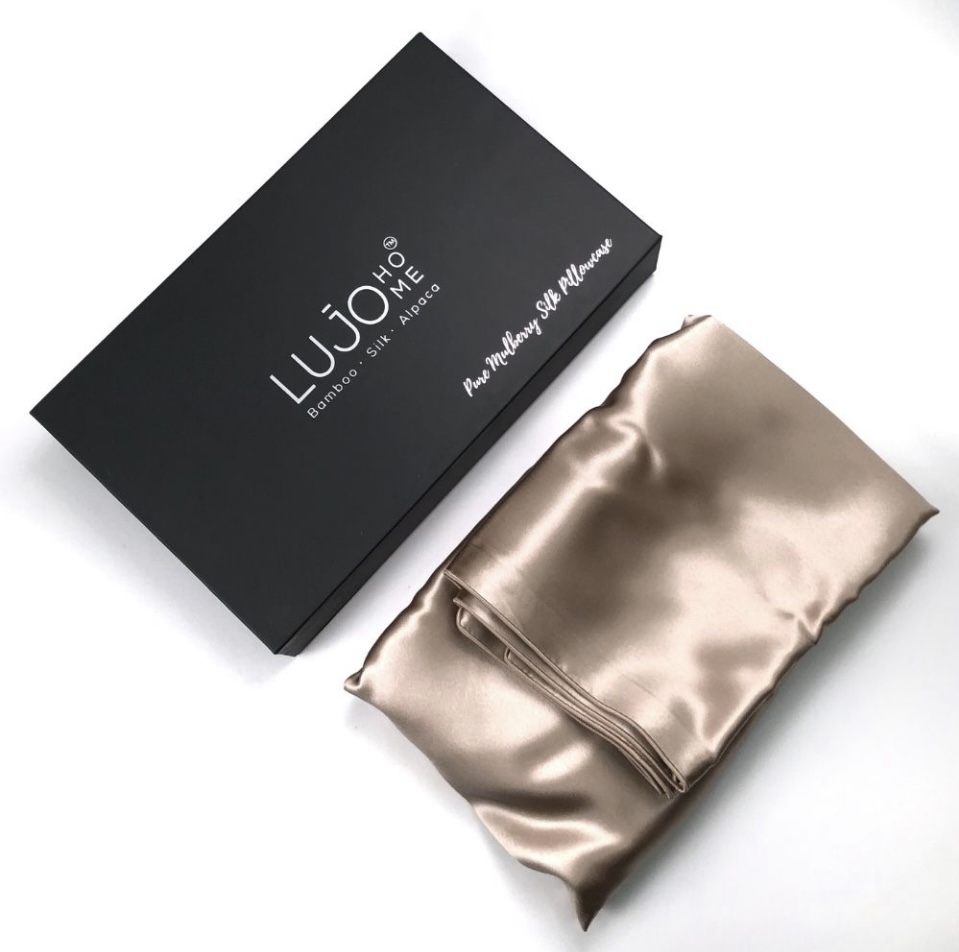 by Lisa Gal
Hair care specialists recommend the use of silk pillowcases
, as sleeping on silk can help prevent thinning of your hair. Although Cotton can feel soft on your skin, its weave can actually grip and tug at your hair, causing damage and breakage. Not only can you wake up more refreshed in the morning but your silk pillowcase can lessen the issue of knotted hair and split ends. Silk can also lessen the dehydration of your hair, giving it a shiner appearance and decreasing the chance of waking with greasy Hair.
At Lujo Home they have three grades of silk pillowcases with multiple colors and three sizes. Standard as well as Queen size and King in our 22 and 25 momme premium range. See here to find the Pillowcases
or here for the
matching eye masks.
Their premium 22 and 25 momme pillowcases come with a beautiful Gift box check each listing for details.
We are thrilled to include one of their luxurious pillowcases in our Hollywood Swag Bags being gifted to nominees honoring Oscar weekend!