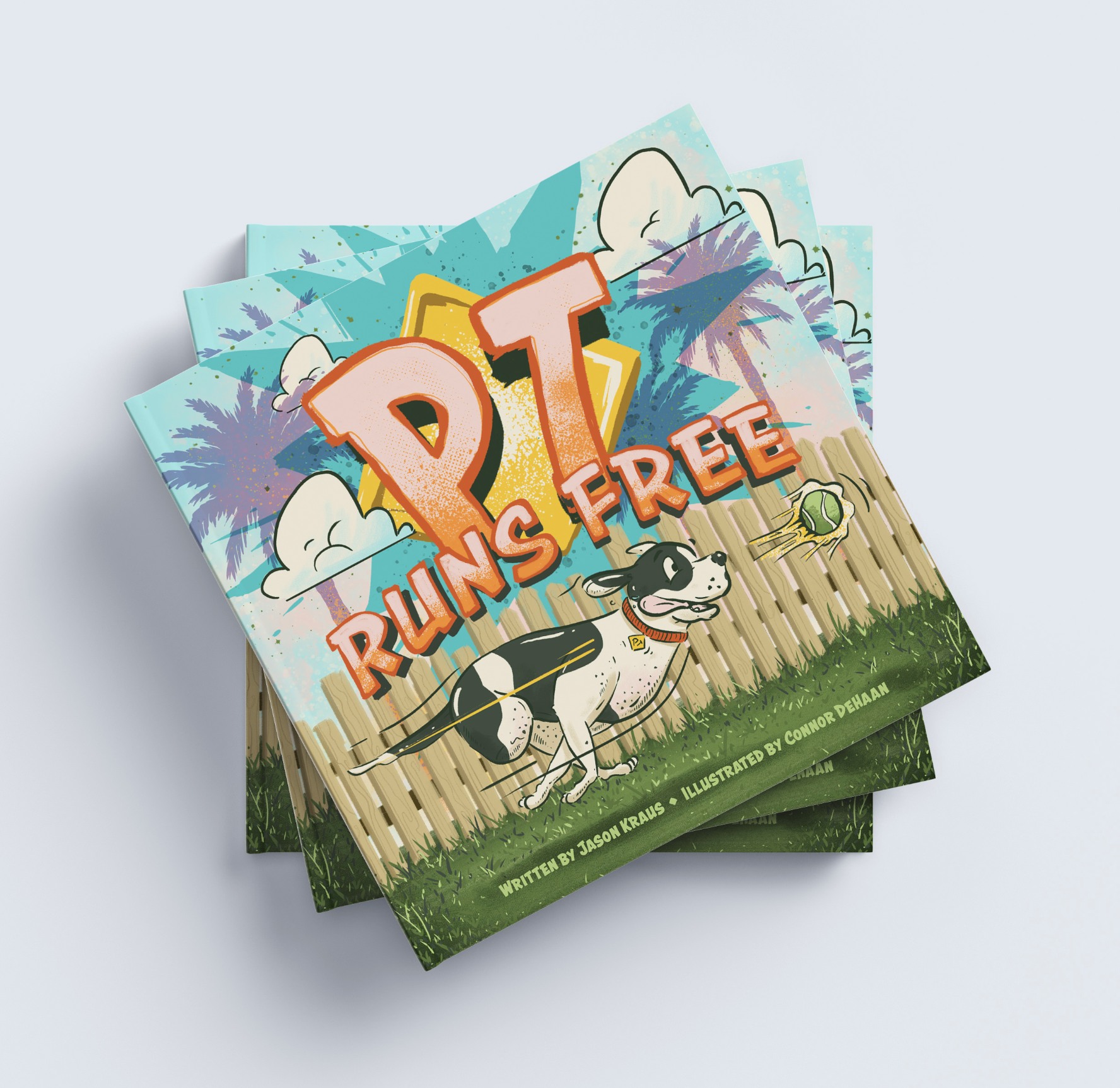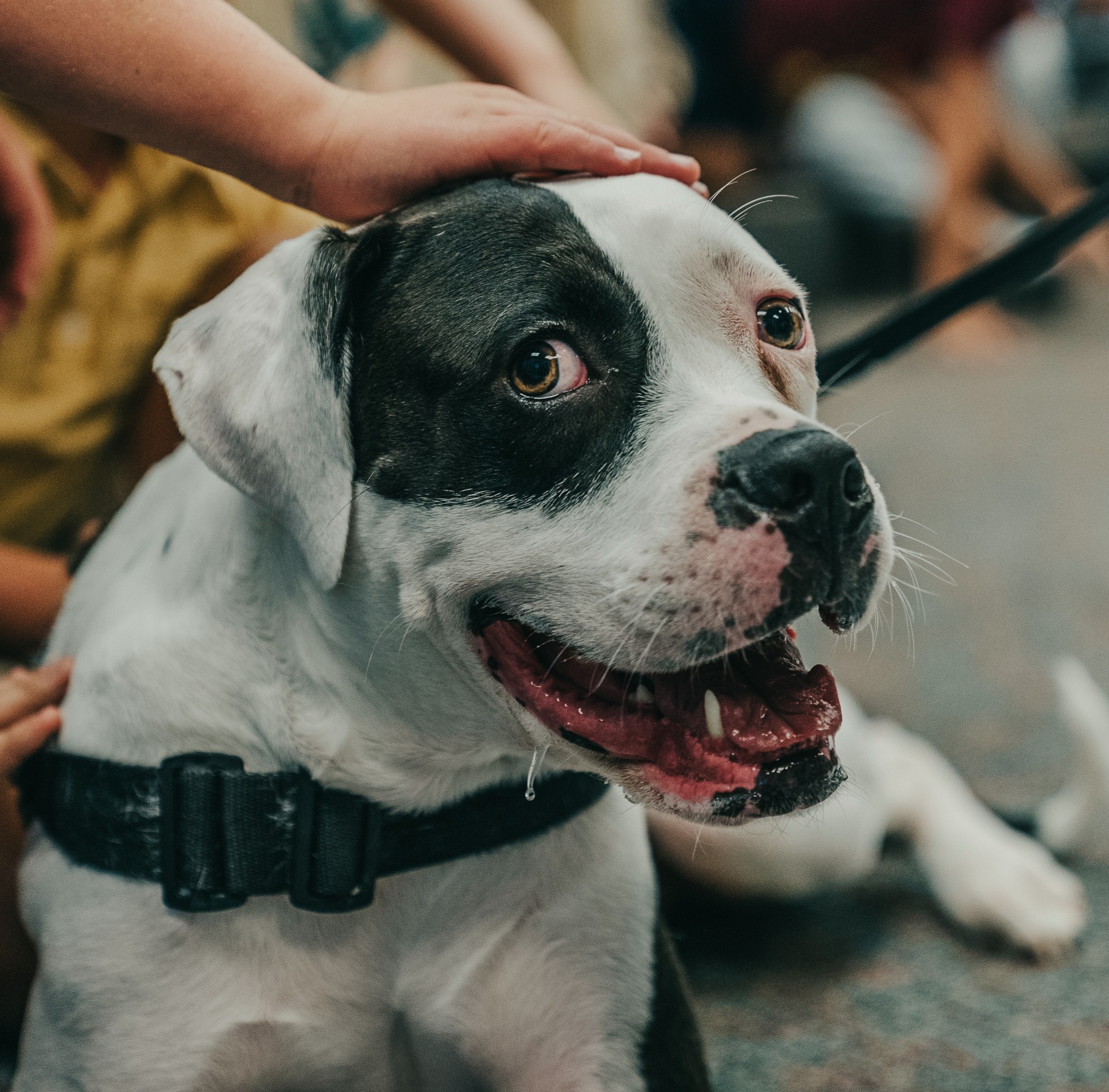 by Lisa Gal
"PT Runs Free", written by Jason Kraus and illustrated by Connor DeHaan, is an inspirational story
featuring real-life rescue dog PT, who now resides in Fort Myers, Florida, and his journey as a shelter dog
to facing further adversity by losing a leg to finding his "furever" home with a powerful message he now
delivers – to Never Give Up. Not only is this book written with an inspirational message, but the power
of hope is being spread as all proceeds are being donated to Southwest Florida rescue groups and
humane societies.
As a result of people purchasing PT Runs Free, PT's owners Joe and Angie McGilvrey, owners of APEX
Physical Therapy, have donated $1750 in proceeds to Team Moose Rescue, Inc. in Southwest Florida and
to the Annual Starlight Auction benefiting Animal Refuge Center so far.

"When we started the process of sharing PT's inspiring story in the format of a children's book, we knew
we wanted PT to be an ambassador of hope," Angie says. "We are thankful for everyone who has
purchased PT Runs Free allowing PT's message to be a vehicle to help other animals in need."
More than 6 million companion animals end up in shelters each year.
"After reading 'PT Runs Free', I would like parents and kids to have an understanding of how amazing
rescue dogs truly are. I would also like people to understand that no one is ever broken, if you never
give up you can overcome anything in life," Jason says. "My hope for 'PT Runs Free' is also that it
inspires children who have undergone amputations and gives them someone to look up to. I also hope
that other children reading it gain a greater sense of love and appreciation for other children who have
lost a limb or may look different than them."
PT is an ambassador of hope and overcoming obstacles.
"Each of us, adults and children alike, have obstacles we are faced with throughout life and we hope
that PT will inspire others through positivity and determination to never give up and they too can
conquer their obstacles," says Angie. "When having PT's story told, we wanted to teach the next
generation of pet owners' humane education and why it is so important to be kind to animals. We feel
that we can make the greatest impact in animal rescue by educating our youth."
ABOUT PT Runs Free:
This picture book, based on a true story, shares the uplifting tale of PT the rescue dog. PT faces many
challenges in life, but never gives up! With the powers of positivity and determination, he overcomes a
neglectful family, life as a shelter dog and even the loss of his leg! Find out how the incredible three-
legged rescue regains his ability to run free, all while educating and inspiring children in schools and
community centers along the way.
The real PT who was found injured on the side of a road in Miami, FL is now living the good life with his
forever family in Fort Myers, FL. As a therapy dog, PT goes to work every day with his parents, Joe and
Angie, the owners of Apex Physical Therapy. PT serves as the clinic's mascot, spreading kindness, and
inspiring those in pain or recovering from challenges of their own. On his days off, PT teaches children
about empathy and the importance of adopting rescue dogs still waiting to find their forever homes.
In addition to losing a leg, PT has also just recovered from another obstacle as he had ACL surgery on his
remaining back leg.
Once PT is ready, he will be on tour doing Never Give Up workshops at local churches, YMCA, kids camps
and more, according to Angie. "We will take his book and read it to kids and PT will go around and pass
out high fives and spread the message to Never Give Up," she adds.
We are thrilled to include
PT Run's Free
in our Hollywood Swag Bags being gifted to nominees honoring Oscar weekend!
Follow the real PT at https://www.instagram.com/pt_the_dog/