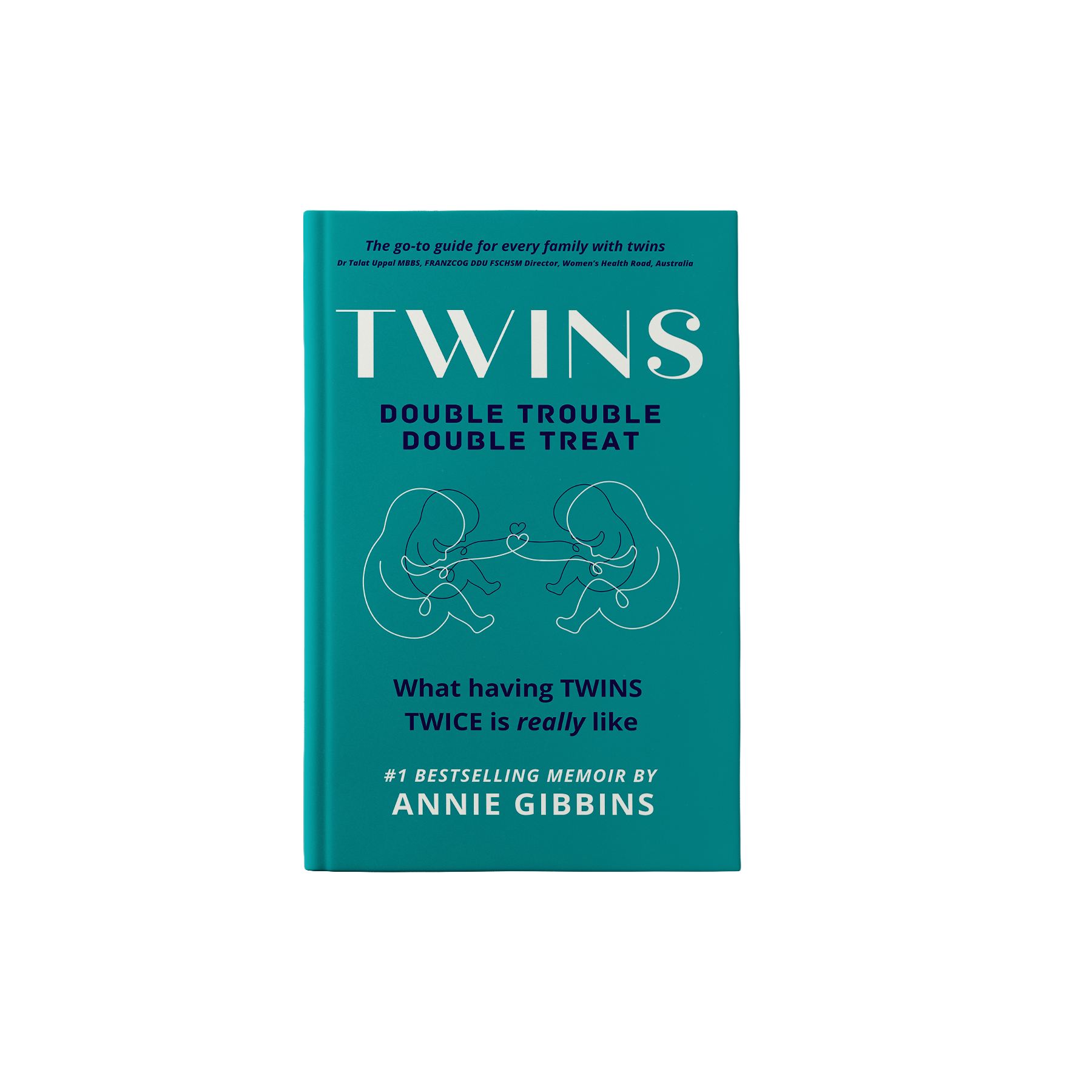 by Lisa Gal
From the moment the doctor utters those mind-blowing words, "Congratulations, you're having twins", life as you know it changes in the most amazing ways. A rollercoaster of emotions is triggered in an instant and it can be hard to process the excitement, panic, joy, and overwhelm that follows.
So if your head is spinning as you contemplate the real-life journey of having and raising not one baby, but two, this book is perfect for you and your family. Written by a mother blessed with two sets of twins herself, this book has all the tips, tricks, and funny anecdotes to settle your mind and prepare you for all the malarky to come.
In this story, Annie will help you find calm in the mayhem, structure in the chaos, and confidence in your abilities so you can relish the pure joy that twin parenting brings. Author, Annie Gibbins, delivers first-hand experience of raising not one, but two sets of twins, through a thoughtful, well-informed, and at times, comical guide for those heading into the daunting role of twin parenthood. Buckle up, breath, and bask in double love.
We are thrilled to include Twins in our Hollywood Swag Bags being gifted to nominees honoring Oscar weekend!