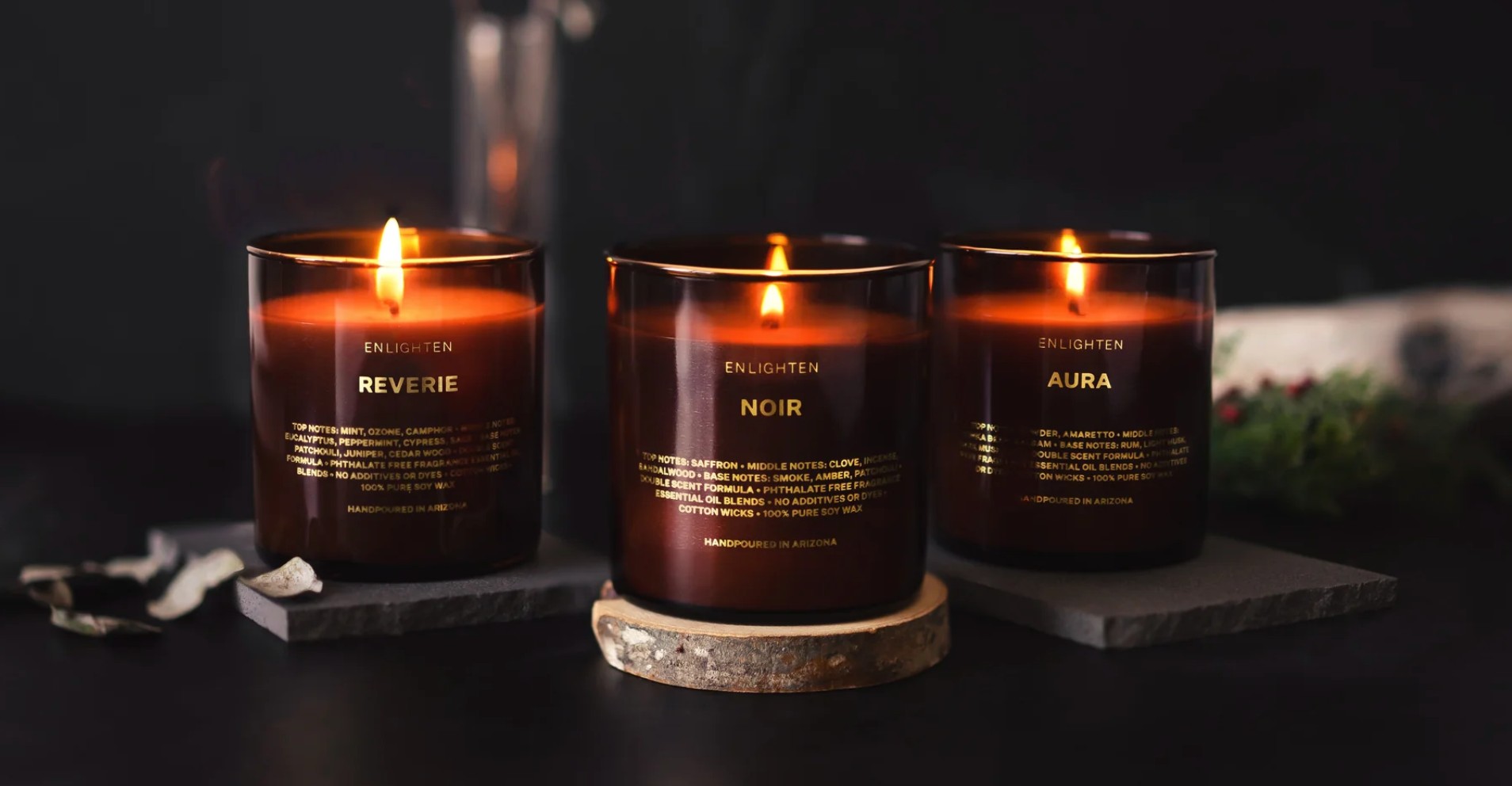 by Lisa Gal
At Enlighten Candles, they believe in living with intentional simplicity. Crafted with only clean ingredients — 100% pure non-gmm soy wax, cotton wicks, and phthalate-free fragrance essential oil blends — their candles are free of all the things you don't need, like fillers, petroleums, paraffins, and dyes.
Each and every product is hand-poured in small batches, labeled, packed and shipped from their factory in Arizona. Their team takes pride in creating and diligently inspecting every candle. Celebrate the luxury of living simply by creating the space to honor yourself.
We are thrilled to include an Enlighten Candle in our Hollywood Swag Bags being gifted to nominees honoring Oscar weekend.