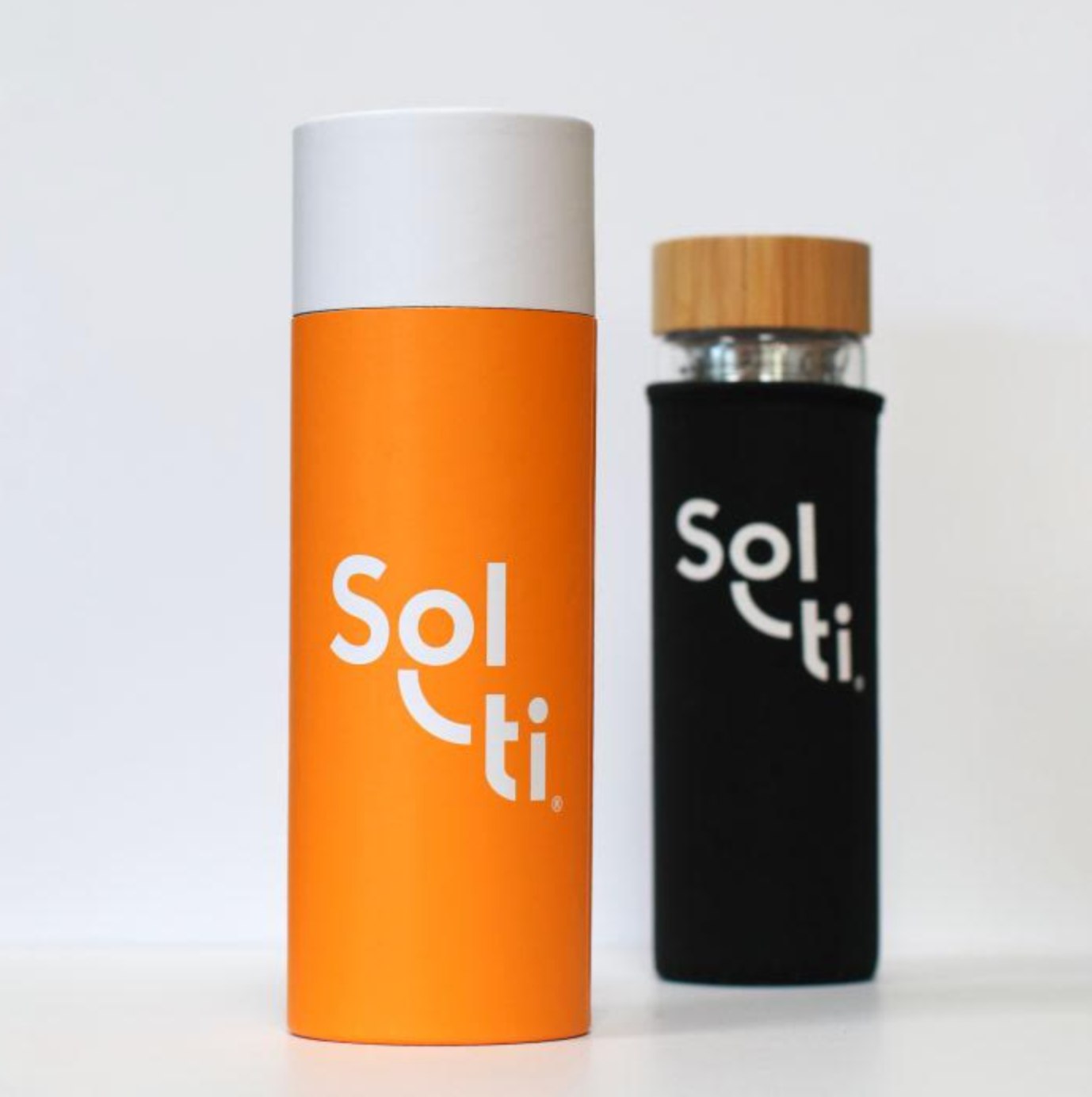 by Lisa Gal
Sol-ti means 'of the sun' or 'you are the sun'. Sol-ti is built on a passion for healthy living and sustainability. They are committed to helping individuals shine through liquids of vitality while also preserving our planet with the use of sustainable glass packaging. Sol-ti's Glass Bottled SuperAde Line is pressed fresh in the USA, ensuring their liquid is never frozen and not altered by heat pasteurization – to deliver unparalleled freshness in every sip.
They have a SuperAde Line and a SuperShot line that has many flavors to choose from such as Chlorphyll
Aloe SuperAde, Blue Spirulina SuperAde, GINGER SuperShot, and TURMERIC SuperShot! Sol-ti also just launched their SuperMix line which is an Activated and Sprouted Organic SuperFood Trail Mix. This line has been in the works for a year and a half and uses proprietary sustainable packing to ensure that no matter where this packaging ends up, it will not be a lasting detriment to the environment.
Sol-ti is sold in almost 10,000 stores nationwide including Whole Foods, Sprouts, and Target, and online at Sol-ti.com!
We are thrilled to include Sol-ti's double-walled glass bottle with infuser in our Hollywood Swag Bags being gifted to nominees honoring Oscar weekend!