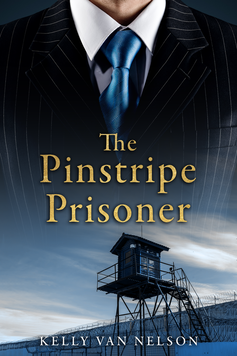 by Lisa Gal
From #1 bestselling author Kelly Van Nelson, comes this gripping coming-of-age novel about a young man battling his inner turmoil about a mistake that changed the course of his life forever. Rich with emotional undertones of overcoming guilt, battling with a strewn identity, and a budding romance that seems doomed from the very beginning, this story unravels an intriguing and touching analysis of what happens to a soul plagued by misfortune. An eloquent reflection of cultural differences and riddled with South African and Scottish language and locations.
The Pinstripe Prisoner is the explosive psychological portrait of an ordinary young man who loses his identity and his life in the aftermath of a harrowing event. From the southern tip of Africa to the shadows of Edinburgh castle, the search for redemption needs to first travel to the darkest corners of the mind.
We are thrilled to include this novel in our Hollywood Swag Bags being gifted to nominees honoring Oscar weekend!