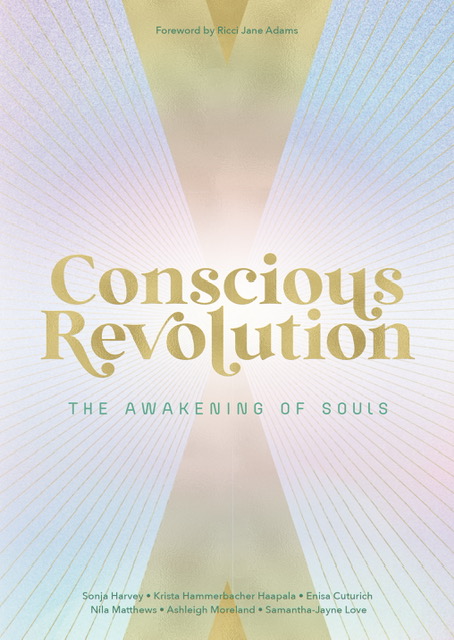 by Lisa Gal
Conscious Revolution is dedicated to those courageous enough to know better and do better, creating the life they desire from a place of love.
Amazon #1 Best Seller, Conscious Revolution The Awakening of Souls is both a topical and story-based anthology holding unique voices connected by the same thread, their ability to grow and evolve. Science and spirituality entwine to create a potent mix of stories about how we respond to life.
We've all experienced stages in our lives where change is necessary. Sometimes forced and sometimes chosen, but are all bought about by circumstances that drive the need for something to give.
What does it mean to have a conscious revolution? What happens to our brains? What happens to our souls?
These extraordinary stories written by incredible women tap into how resilient and ever-evolving people are. From expert knowledge of how our brains work to how childhood trauma and tragedy affect us as adults, there is something that will touch everyone in this powerful anthology.
We are thrilled to include Conscious Revolution in our Hollywood Swag Bags being gifted to nominees honoring Oscar weekend.