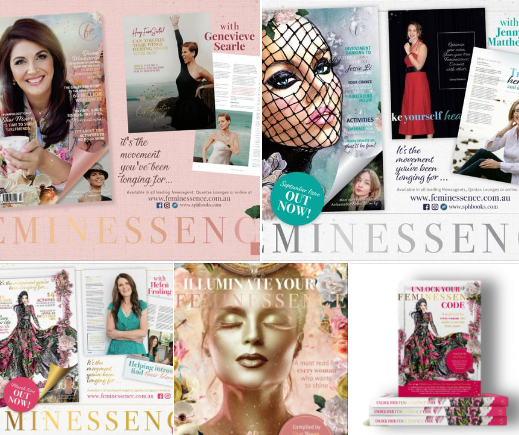 by Lisa Gal
Feminessence®
is more than just a magazine or a book – it is a MOVEMENT.
Today's
Feminessence®
woman is on a mission to inspire, be inspired, and be part of a community of women united in their desire to make a difference in the world.
We want to honour that feminine energy and the women who personify it in their daily lives.
This luxe lineup of 3 magazines and the very first trilogy of
Feminessence®
books is the ultimate empowerment collection, with each book filled with the stories of women just like you, who have walked through adversity, to now have a true acceptance of themselves and their unique feminessence, and are committed showing up fully in their lives.
Unapologetically. Confidently. Gracefully.
We are thrilled to include their lineup of magazines and books in our Hollywood Swag Bags being gifted to nominees honoring Oscar weekend!