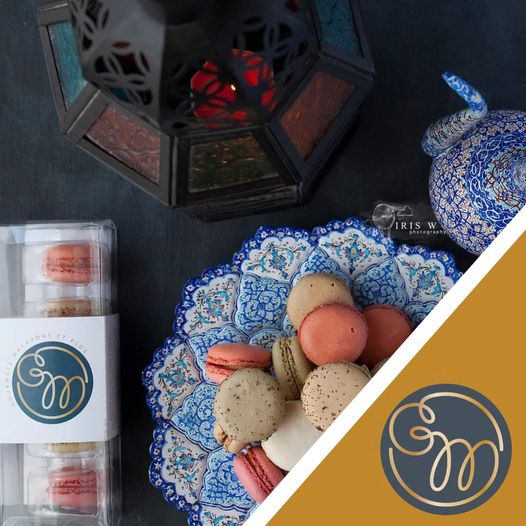 by Lisa Gal
Gourmets Macarons et Plus is a Boutique eShop serving bakeries, cafes, events, restaurants and hotels in and around West GTA and Kitchener/Waterloo.
Katsy is an ex-hotelier and the ultimate foodie. She had a rewarding and enjoyable career in 5-star hotels and believes only in top-quality ingredients, crafting creative meals and desserts as well as excellent service.
Katsy has spent close to a decade in Paris, France where she developed a taste for the best traditional French pastries. She always loved high-quality macarons but her favourite discovery is certainly gourmet savoury macarons. They surprise you with a burst of unique flavours such as Roquefort (French blue cheese), green olive tapenade or sweet pepper that are not traditionally associated with macarons and create a unique and wonderful culinary experience.
With her talented creative colleague, food stylist and photographer Iris Iranzo Warywoda, Katsy started the trend of placing gourmet savoury macarons on charcuterie boards and high tea platters.
Whether you are celebrating a private event, planning a wedding, a baby shower, or a conference do not hesitate to contact them for a tasting appointment.
We are thrilled to gift these handcrafted macarons by a twice-awarded French artisan macaronier, using a trusted family recipe spanning 3 generations to the nominees honoring Oscar weekend.