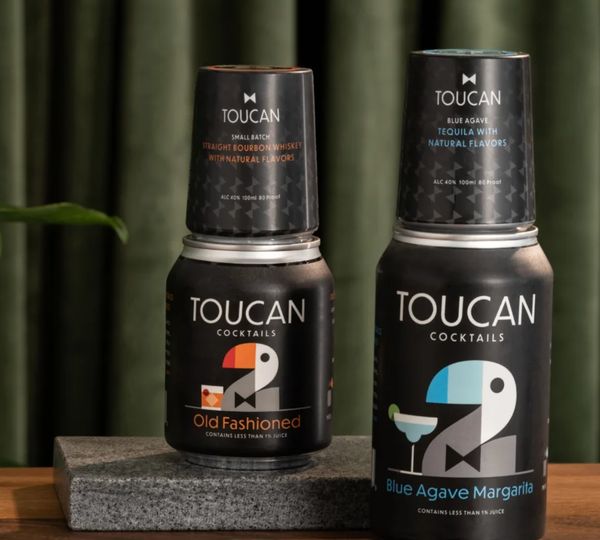 When it comes to savoring the perfect blend of refreshment and exotic allure, look no further than Toucan Cocktails. These vibrant and enticing concoctions bring a burst of tropical paradise right to your glass, making them ideal for any occasion that calls for a touch of elegance.
Escape the ordinary and embrace a momentary tropical getaway with Toucan Cocktails. Whether you're enjoying a guilt-free version or crafting your own mixologist-worthy creation at home, each sip creates a memory etched in the harmony of taste and ambiance. Let Toucan Cocktails redefine your cocktail experience and open the door to a world where every glass is a passport to paradise.
Toucan's Two Can Technology lets you be your own bartender – anytime, anywhere. By separately sealing the alcohol and the mixer, they ensure peak freshness of ingredients and customization for your cocktail. Their premium spirits and mixers allow you to raise your bar in life – all you need are two shakes to make your perfectly proportioned cocktail. Each can contains 100 ML 40% ABV of premium spirits, and two cocktails are included in every Toucan.
We are absolutely delighted to feature them in our Hollywood Swag Bags, which will be directly gifted to the fantastic nominees honoring the Emmys. These remarkable individuals are showing tremendous solidarity this month as they navigate through the challenges posed by the ongoing writer and actor strikes.