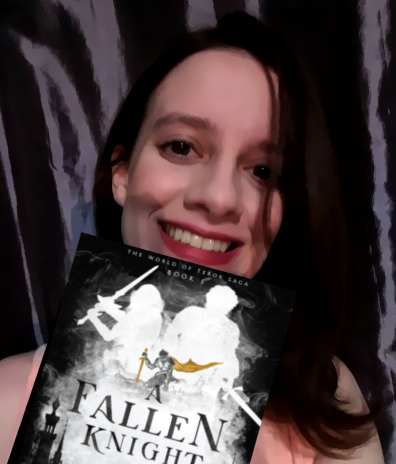 by Lisa Gal
Laurencia Hoffman specializes in various sub-genres of romance. Her stories often focus on the darker side of fiction, but love and survival remain the central themes throughout her work. When she's not writing, she runs a floral preservation and design business with her mother.
Laurencia has been writing since she was old enough to hold a pen (everyone says so!). Currently, she is working on the final books in the Remember My Name Series and A Fallen Knight Series. She also enjoys playing video games with her family, listening to music, satisfying her sweet tooth, and watching films.
You can find her on Instagram and Facebook.
We are absolutely delighted to include 2 of her books in our Hollywood Swag Bags, which will be directly gifted to the fantastic nominees honoring the Emmys. These remarkable individuals are showing tremendous solidarity this month as they navigate through the challenges posed by the ongoing writer and actor strikes.