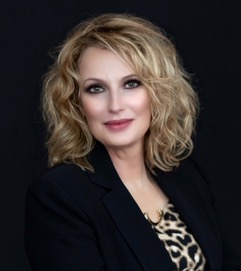 by Lisa Gal
Julie Loewenstine is a renowned evidential psychic medium, with clientele throughout the
world. Even though her clientele is extremely diverse, from celebrities, high profile business
executives, medical professionals, writers, and professional athletes, she treats every soul, no
matter what their station in life, the exact same. She gives every client her utmost attention and
time. She has been a psychic medium, channel, and medical intuitive since a very young age,
spanning four generations.
She guides people through channeled psychic readings, most often using photographs and artifacts, to connect with family members or friends who have crossed over or who are among us. Through channeling your loved ones, guides, and angels, she streamlines your life for a successful outcome relating to unresolved issues, current or reoccurring life events, pertaining to various issues in loss, love, career/finance, and relationships.
Past life trauma is often unveiled through a reading, which can be relevant to present life
struggles, thereby releasing the trauma so healing can occur at a soul level. Julie is also a
medical intuitive, for people and animals, identifying any problem areas in the body. After a
reading with Julie, people feel uplifted and renewed, having new tools at their disposal for a
better life. Julie has been in the healing profession for over 30 years, with a professional
background as a BSN/RN, an AAS in Occupational Therapy, as well as a Reiki Master and Teacher.
We are absolutely delighted to feature gift certificates for her services in our Hollywood Swag Bags, which will be directly gifted to the fantastic nominees honoring the Emmys. These remarkable individuals are showing tremendous solidarity this month as they navigate through the challenges posed by the ongoing writer and actor strikes.