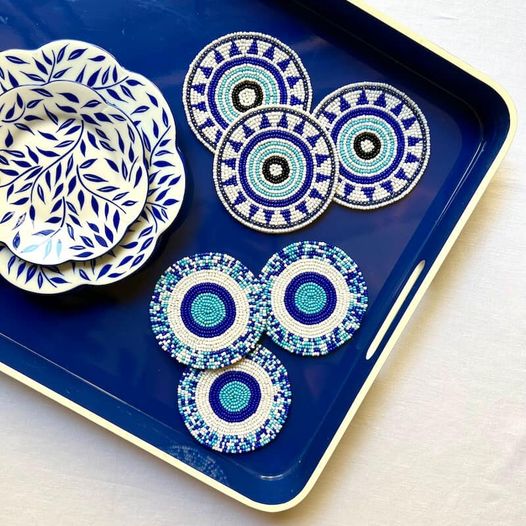 by Lisa Gal
At Von Gern Home, they believe every day is a special occasion. That's why they created their line of playful, practical, and chic accessories for the table. When you sit down to share a story, a drink, a meal—or to grab a quick bite of takeout—it's an opportunity to connect, be present, and simply enjoy. Their products are about easily taking these everyday moments from the routine to something much brighter, more memorable, and a lot more fun.
The table is where our lives meet. It's also an outlet for their creativity and personality to shine, and a place to enjoy beautiful design. Every Von Gern Home piece is stylish, durable, affordable, and modular—designed to make it simple for you to express yourself and play. They give you the tools to transform your table, and add a dash of beauty and joy to your everyday life.
We are absolutely delighted to include Von Gern Home's beaded coasters in our Hollywood Swag Bags, which will be directly gifted to the fantastic nominees honoring the Emmys. These remarkable individuals are showing tremendous solidarity this month as they navigate through the challenges posed by the ongoing writer and actor strikes.