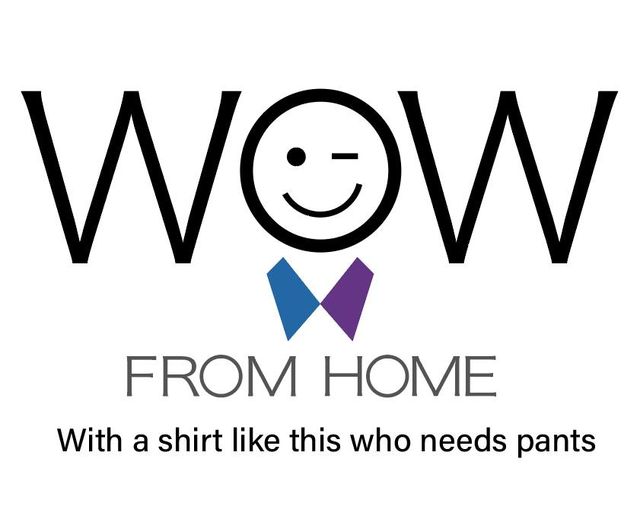 by Lisa Gal
The world's first and only cyber-chic, business T-shirt collection, designed for video calls.
Experience at-work style and at-home comfort in one…T-shirt!
What you see, what you feel is the ultimate in style, luxury, and ease
Marvel at the photorealist design
Simply slip on your camera-ready couture… and, you're ready for your close-up.
Go ahead… You can say it… With a shirt like this who needs pants
You're going to love your Wow From Home wardrobe so much, you just might live in these T-shirts 24/7. Because you can!
No more sacrificing laid-back comfort to look professional. Zoom meeting in 5 minutes? You've got this.
Transition from bathrobe to boardroom in a snap with your WFH T-shirt, and make that Zoom meeting buttoned up… dressed to a tee!
How to Wow From Home:
Relax, you don't have to dress up… or put on pants!

Grab your WFH T-shirt- (no ironing required)

You're ready for your close-up!
We're thrilled to include WOW wear in our Hollywood Swag Bags being gifted to nominees honoring Oscar weekend.